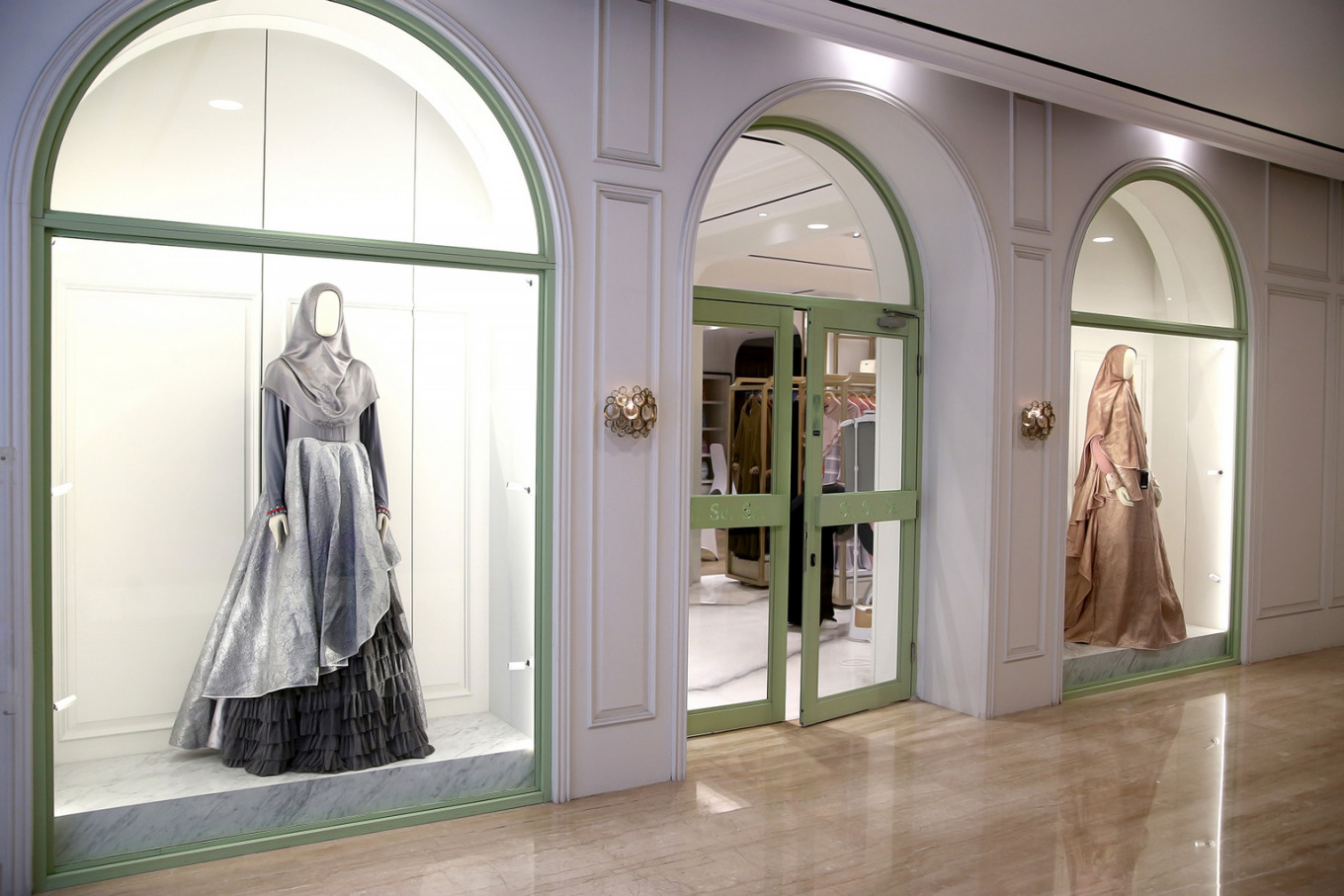 Si.Se.Sa: At the forefront of modest fashion – Lifestyle
Sylviana Hamdani (Jakarta Post)
Jakarta ●
Sun 21 August 2022

2022-08-21
14:00
2
b2587592dd54281f57bdb7dba915391b
1
Way of life
Si-Se-Sa, fashion, fashion brand, Syariah-fashion, Muslim fashion, hijab, hijab-fashion
Free

The trio of sisters behind Si.Se.Sa have taken modest fashion and injected it with a dose of innovative and creative flair.
Creativity is put to the test when faced with many constraints. It's not easy to be imaginative or playful when there's a set of rules to follow.
In fashion, modest Muslim clothing is perhaps one of the most difficult to design. Also called syar'i fashion in Indonesia, this type of clothing should not be visually or physically revealing and should fully cover a woman's chest and back. That's why many modest garments almost uniformly have an A-line silhouette and come in black or another dark color.
This style also prevailed as the norm in Indonesia for many years until modest fashion brand Si.Se.Sa launched its first collection during Indonesian Fashion Week (IFW) 2013 in Jakarta.
"[The collection] sold out within a day," said Siriz Zulfikar, brand business development manager who founded Si.Se.Sa with his sisters, Senaz Nasansia and Sansa Enandera. "For the rest of the four-day event, we were just there to take orders [purchase orders]."
His first collection included long dresses and khimar, or long scarves that cover the head, shoulders and chest, sometimes also the buttocks. They came in soft, pastel colors and were adorned with flounces and ruffles as a break from the usual modest clothing, but without compromising Islamic rules.
Si.Se.Sa has grown rapidly since then and now operates 18 boutiques and stores nationwide, including a recently opened flagship store in South Jakarta.
Striking style: A woman looks at a formal, khimar outfit on display at modest fashion brand Si.Se.Sa's new flagship store. (JP/Sylviana Hamdani) (JP/Sylviana Hamdani)
Like mother, like daughters
The four-story store, which opened on July 11 in a 4,000 square meter building, towers over the residences of Jl. Prapança Raya. The property consists of Si.Se.Sa, a café, a reception hall and the brand's management office.
"[The building] Was at the origin [part of] our parents' house," said Senaz, marketing communications manager. "We also bought the house next door and turned it into our flagship store."
The three siblings were heavily influenced by their parents, who still live in an adjacent residential space at the rear of the building. Siriz, Senaz and Sansa inherited their talent and passion for fashion from their mother, senior Muslim fashion designer Merry Pramono.
"Since we were kids, we often saw our mother working and conceiving at home," Senaz said. "And ever since we were teenagers, we've been designing our own dresses and having them made by seamstresses."
But the three sisters followed very different career paths when they were growing up, even though all three were based in the nation's capital.
The eldest, Siriz, graduated in management studies from Trisakti University in Jakarta and worked as an executive in a foreign bank, while Senaz, who studied architecture at the same university, worked for a firm architectural consulting.
The youngest, Sansa, who holds a master's degree in psychology from the University of Queensland in Brisbane, Australia, worked as an account executive at Jakarta Post.
"But when we had kids, our husbands told us to stay home," Senaz said. "And since we all love fashion, our mum suggested that we start our own label."
So in 2011, the three founded Si.Se.Sa, an acronym formed from the first syllables of their names.
Unlike Merry, which offers high-end and unique pieces, Si.Se.Sa offers Muslim ready-to-wear to a young clientele.
"We did everything together, in the gotong royong [mutual cooperation] style," Siriz said with a laugh.
At first, the sisters took turns designing Si.Se.Sa's collections according to their own personal style. They later agreed that Sansa, who had completed a one-year fashion design course at Esmod Jakarta, should lead the brand's creative division.
"It's actually a huge pressure for me," Sansa said. "After brainstorming together, I have to design the whole collection and [then] introduce him to my sisters.
In 2013, the three sisters made the personal decision to wear syar'i everyday clothes.
"We felt that syar'i clothing is more modest and appropriate and in line with our religion [tenets]"said Siriz.
As before, the sisters designed their own dresses and khimar for everyday wear, unwittingly inspiring their many customers to embrace modest fashion as well.
" See us [wearing modest clothing]many of our customers have commented, 'I want this mbak-mbak [sisters] Si.Se.Sa wear," recalls Siriz.
So, that same year, the brand decided to focus only on modest wear and launched its debut syar'i collection at IFW 2013.
"Beyond our expectations, [the collection] exploded and started the [syar'i fashion] trend that has lasted so far," said Siriz.
Difficult challenges
To create a syar'i Fashion collection however was very different from typical modest clothing design.
"I find it very difficult," Sansa said. "But fortunately, all three of us carry [syar'i clothing]. So before launching a collection on the market, we always try the items on ourselves to see if they look good on us and feel comfortable.
Comfort is indeed a major consideration for Si.Se.Sa clothing and accessories.
"As Indonesia has a tropical climate, it's important that our outfits are light, loose and don't hinder any movement," said creative head Sansa, who opted for fabrics that flow "gracefully" over the body, such as muslin, crepe and cotton.
In 2015, the brand became a co-branding partner of Swarovski, which designs bespoke crystal ornaments for the brand.
fashion enthusiasts
Today, Si.Se.Sa has over 400,000 Instagram followers and over 10,000 Facebook fans. Last July, the brand launched the Si.Se.Sa Lovers Community (SLC), which offers members special discounts and reward points for every purchase.
"Currently we have about 2,000 members from all over Indonesia," Siriz said.
The brand also hosts meet-and-greet events in its stores so they can get to know their loyal customers. The events are hosted by actress Citra Kirana, who was recently named Si.Se.Sa Brand Ambassador.
"Si.Se.Sa is Indonesia's pioneer brand syar'i fashion," Citra Kirana said in an interview at the opening of the brand's flagship store in South Jakarta.
"I wore their outfits for Pengajian [religious lessons] and love them. They are modest, but very chic and fashionable. Al-Hamdulillah [Blessed be God]I can now represent them as their brand ambassador.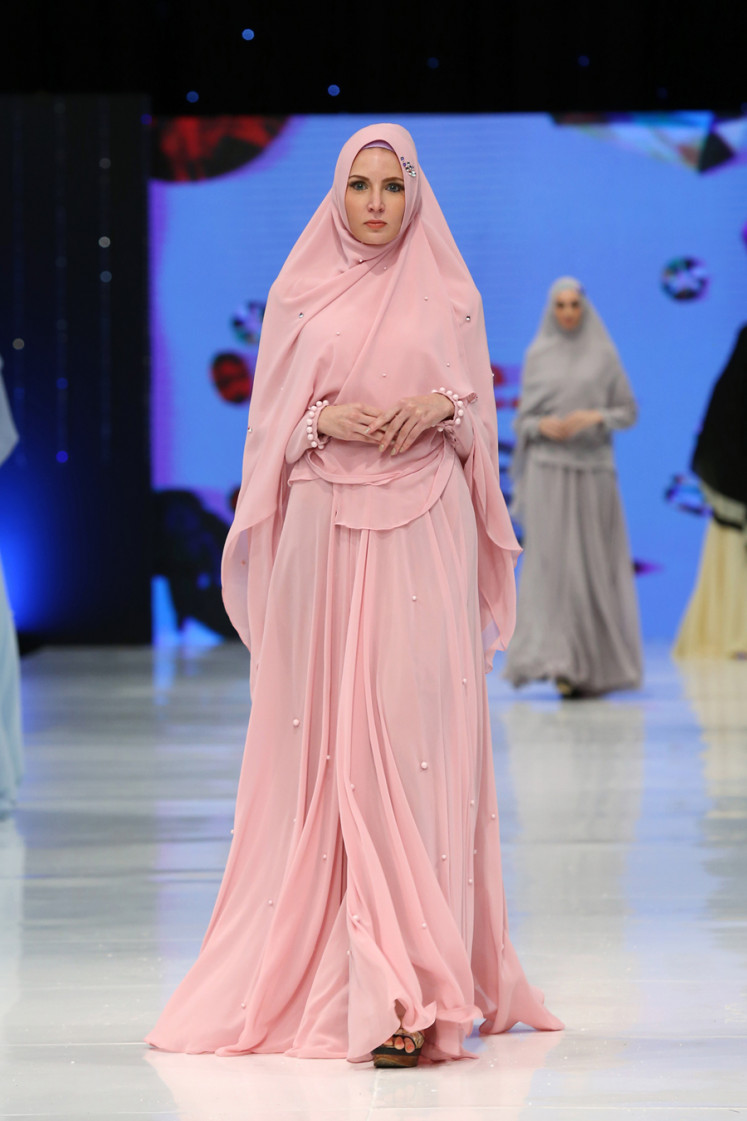 Creative start: A model displays a flowing pink outfit from Si.Se.Sa's 'Flori' collection on June 17, 2016 during the brand's annual fashion show at Da Vinci Tower in Tanah Abang, central Jakarta . (Courtesy of Tim Muara Bagdja) (Courtesy of Muara Bagdja Team/Courtesy of Muara Bagdja Team)
"New Normal"
Si.Se.Sa is optimistic about the growth of Indonesia's modest fashion industry.
"In 2013, you rarely saw women wearing syar'i Clothes. But now everywhere we go, in supermarkets, schools and even weddings, we see a lot of women wearing it," Senaz said.
With the largest Muslim population in the world, Senaz is assured that the industry will grow exponentially in the country.
"There are tens of millions of Muslims [women] in Indonesia," she continued. "More and more of them think that wearing syar'i [clothing] is normal now. And like most women, they also want to look different every day. So inchallah the market is sure to grow.
Si.Se.Sa also aims to expand and meet all women's fashion needs, including accessories, and open another store early next year.
But what about the brand's many competitors who copy its creations? "We won't waste time or energy worrying about it. We're just going to move on and keep creating," Siriz replied.