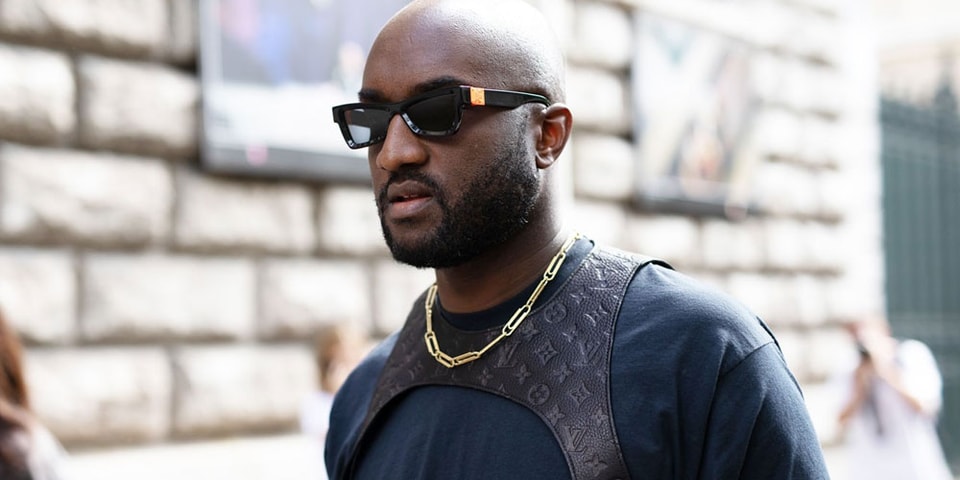 A look back at Virgil Abloh's impressive career
After a two-year battle with cancer, Virgil Abloh, founder of Off-White ™ and artistic director of Louis Vuitton Men's, has passed away at the age of 41. In honor of the late designer, we take a look at the boundary-pushing work he had done in categories spanning fashion, footwear, art and design. From an internship at Fendi to the first black designer to lead the LV house, here are some of the most defining moments in Virgil's career that have changed the landscape of streetwear, luxury fashion and more.
SUMMER TRILL
Together with Matthew Williams, Heron Preston, Justin Saunders and YWP, Abloh created BEEN TRILL, an "art collective and DJ team" that went on to grow into a streetwear label. The group gained huge success on Tumblr while posting products that included branded t-shirts and snapback caps. The brand was later sold to PacSun in 2015.
PYREX VISION
Abloh launched his first brand, PYREX VISION, in 2012. Under the New York-based label, he printed the lettering "PYREX" on flannel shirts, hoodies, basketball shorts and more, as well as number 23 representing Michael Jordan. Abloh closed the brand about a year later to launch Off-White ™.
Off White ™
With the launch of Off-White ™ in 2013, Abloh changed the fashion landscape, bridging the gap between streetwear and luxury fashion. The brand started with men's clothing, followed by the women's clothing category, launched in 2014. The designer picked up the 2010s with his floating quotes, zip fasteners, industrial belt, arrow logo and darts. binding among other memorable designs. Other notable designs created by Abloh under Off-White ™ include the Jitney bag, the flap bag and most recently the Burrow bag.
Dubbed the "Hottest Brand" for many years, Off-White ™ became part of Farfetch in 2019 after acquiring the brand's parent company, New Guards Group. In July 2021, LVMH announced that it would own 60% of Off-White ™, while Abloh would retain 40%.
Louis Vuitton
In 2018, Abloh replaced Kim Jones as Louis Vuitton's male artistic director, making history as the first black designer to lead the French fashion house while proving the influence of streetwear on haute couture. The move led to record sales, selling faster than the luxury house's collaboration with Supreme.
Abloh's first Spring / Summer 2019 collection for the French brand featured monochrome looks and quirky bags with distorted details. It continued to roll out quick-sell items including a line of all-orange pods, flower-covered Keepall bags, and bold wallets and card holders, to name a few. It has also partnered with NIGO to launch a co-branded range. The second part of the LV² collaboration just came out last month.
Nike
Abloh has launched a series of sneaker collaborations with Nike and Jordan Brand. In 2017, the designer unveiled 'The Ten' collection, which featured 10 iconic Swoosh silhouettes such as the Air Jordan 1, Air Force 1, Air Max 97 and Blazer Mid. Each of the shoes has been highlighted with the zipper and the double quotation mark of Off-White ™. Earlier this year, the designer unveiled "The 50" collection entirely focused on Dunk Lows. The collaboration between Abloh and Nike marked an important moment for the footwear industry and is celebrated in a TASCHEN retrospective book titled ICONS.
Converse
In 2018, Abloh teamed up with Converse for another highly coveted footwear collaboration. He applied his signature details to the Chuck Taylor, as well as the Chuck 70, which was included in the "The Ten" collection. His designs recorded the highest resale value in 2019 with a price increase of over 2,000%.
Off White ™
In addition to his sneaker collaborations, Abloh has showcased a number of shoe silhouettes under his Off-White ™ label. Notable models include the skate-inspired Fluo, ODSY and Out of Office sneakers.
Louis Vuitton
Bringing his work in streetwear to haute couture, Abloh created new silhouettes like the LV Trainer. The shoe was released in high and low iterations, also appearing in the NIGO collaboration. The designer has also created a Louis Vuitton x Nike partnership, applying the luxury house's monogram motif to shoes like the AF1.
Album covers
Besides his famous house and design-focused collaborations, Abloh was known to have worked on album covers for his friends like Kanye West, Lil Uzi Vert, Kid Cudi and more. Some of the biggest hip-hop records he's created covers for include Ye's Yeezus and My beautiful twisted dark fantasy, Kid Cudi's WZRD, A $ AP Rocky's Long.life.A $ AP and Pop Smoke's Aim for the stars, aim for the moon.
IKEA
In 2018, Abloh introduced their Off-White ™ brand to the home and design world through a collaboration with IKEA. Dubbed "MARKERAD," the collection included rugs, tote bags, chairs and more highlighted with quotes.
AMOREPACIFIC
Pushing the limits once again, Abloh launched a streetwear-beauty crossover by partnering with K-beauty giant AMOREPACIFIC. Together, the duo applied the arrow logo to a cushion foundation, lip balm, sheet mask and face mask. The set was packaged in a limited edition "PROTECTIVE BOX".
Braun
After launching a minimalist wristwatch in 2016, Abloh reunited with Braun to design a collection of limited edition alarm clocks. The home accessory arrived in bold orange and sky-blue colors, with the updated 2019 Off-White ™ logo.